There are a lot of dance fitness programs out there where you dance for exercise however never achieving a dancer's body. My Dance Body is different because it's based on 15 specific low – impact, "Ballet Mechanics" movements that I designed to make you longer, stronger and give you great posture to give you the dancer's look. And the beauty about this is that you can achieve your dancer's body without having to be a trained dancer.
How is this possible?
The reason is that every movement is based on my specialized "Ballet Mechanics" program and in only 15 movements without machines or props you will get everything you need to slim, lengthen and strengthen your body from head to toe which is the key to a true dancer's body.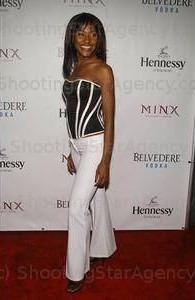 Marsha received a B.A. from Western University in London, Ontario and studied at the New York Film Academy.
Although Marsha did not walk until she was three, she began her dance training soon after at the age of five.  She trained in Ballet, Jazz, and Tap – her teachers were impressed with her understanding of music and advanced tap sounds at such a young age. At age two Marsha showed signs of wanting to be in show business by asking her mom, "How can I get into the television set?". It was then she started playing the piano and by nine she won the Junior Championship Award at the Kiwanis Music Festival.
Soon, Marsha was chosen to join a competitive traveling dance team where she travelled all over Canada and the United States.  At twelve, she began classical singing competing for seven years. Marsha also excelled in Track and Field, Soccer, Cheerleading, Modeling, and Acting. She appeared in movies and commercials and was crowned Miss Black Ontario, Miss Dance of Canada, runner up for Miss Dance America, won the coveted Canadian Harry Jerome Award for the Arts and was then invited to Parliament for recognition.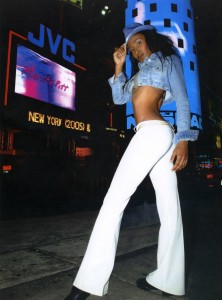 Marsha was a dancer at the Toronto Blue Jays Sky Dome grand opening, cheered for the NBA Toronto Raptors basketball team,  and the CFL Hamilton Tiger-Cats Football team, was the original cast member as the Cheetah in Disney's "The Lion King" in Toronto, and became the stand in for Halle Barry in X Men.
Marsha also placed in the top three each time she competed in the South Florida bikini "beach body" competition. She later created a Tapology training series featured in the New York Times Arts and Leisure section and her latest work, "My Dance Body" spun out of years of personal training and certified nutritional coaching. Now Marsha is sharing her tips for success in My Dance Body!
Chrysler and Gulfstream Aerospace are currently utilizing My Dance Body "Ballet Mechanics" as a part of their wellness programs for management and leadership teams.